Empowering YOU
to Achieve Higher Levels of Success
PERSONAL & CAREER GROWTH
MINDSET | PRODUCTIVITY | ORGANIZATION​
Kristina Driskill, DMA | SEAC
. unlimited potential .
You deserve success, and you deserve to have the total picture - a clear idea of what you want, fully discovering what you have to offer, and knowing what it will take to get there.
Throughout my 20 years as a performer and visual artist, in addition to my work as a coach/consultant, marketing instructor, keynote speaker, master class instructor, managing director, audition and interview coach, stage director, career advisor, and voice instructor, I have observed this:
every successful person has a team helping them.
You shouldn't have to guess at how to have a successful life.
Start building from within and watch what happens...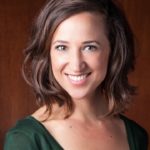 Monika Beal Performing Artist
Kristina's programs accelerate, rejuvenate, and energize both experienced professionals and emerging creatives alike. Her invaluable, practical guidance and applicable tools helped me to grow my skills by leaps and bounds, inspiring me to consistently perform at my BEST. It's a gift that keeps on giving. Whatever your current operating status, prepare to LEVEL UP.
belief one: be big
Your life was meant to be big, no matter what you do! Thinking small only keeps you small. Take up space and expand into your destiny.
belief two: believe
Belief in yourself is essential - this is foundational to your success. If you wouldn't buy you, why would someone else? If you have a difficult time with believing in yourself, this is work that must be done.
belief three: honesty
You deserve to be told the truth in a way that empowers you to move forward. You won't find any smoke blowing here. That doesn't serve you.
belief four: build
You're here to build, and that starts with you. You can also build your skills and grow your business, but you first. You've got to build you so that you have a foundation on which to thrive.
belief five: teamwork
You don't have to do everything by yourself. In fact, you shouldn't. Succeeding in anything, particularly entrepreneurship, is hard work, and no one does it alone.
Are you ready to build the life of your dreams?
Start here with your FREE 7-Day Creative Career Transformation. Each beautiful day sheet includes an achievable action task, inspirational quote, mind shift, and an opportunity to find gratitude. Make the transition from wishful thinking to making it happen!
As a subscriber, you'll also receive valuable, content-filled emails once a week to inspire you along your path, as well as first access to programs and special deals!
You can unsubscribe anytime. Your information is safe and will never be shared or sold.