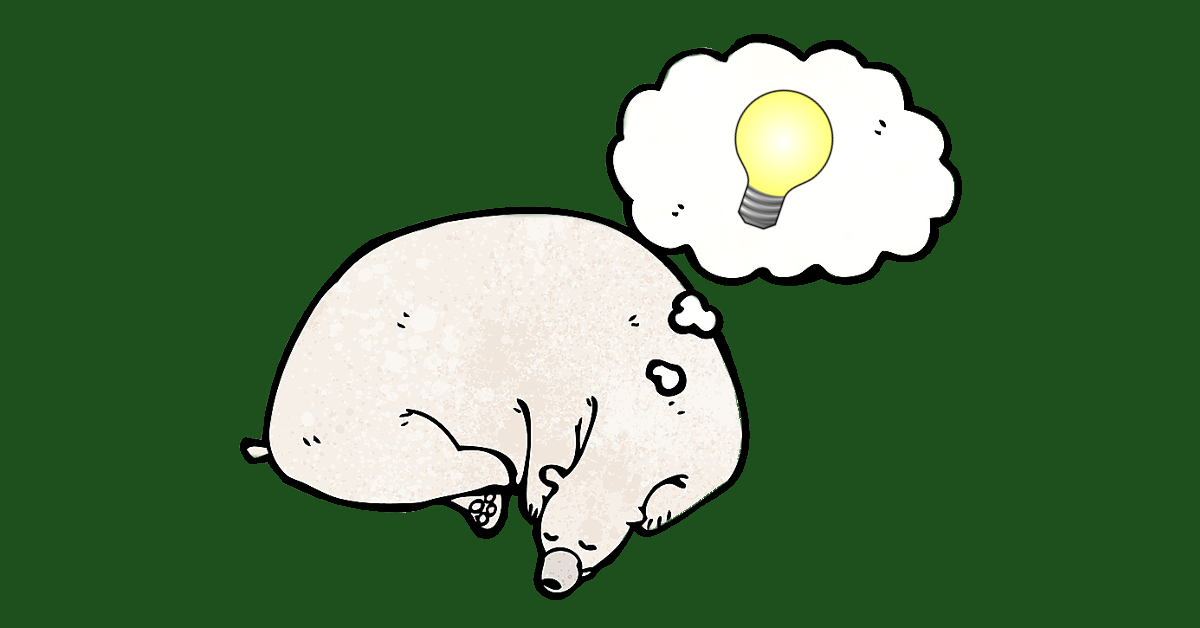 I feel like I should be doing something…
For the past month, I've been in a state of what I've termed Action Hibernation: a time to step back from those pushy feelings of being productive and to intentionally withdraw from doing.
Usually, that time only seems to come when it's forced on us – sickness, burnout, or feeling overwhelmed can all lead to not doing. And while it's frustrating, in those cases we know we don't have a choice.
If you do have a choice, though, and you're not doing anything, well isn't there something "wrong" with you then? Otherwise aren't you just being lazy, or not applying yourself…don't you need to just work harder?
If you ask me, the answer is no.
I'm not the only person who says so. Doing less in order to do more is not a new idea, it's just one that gets swept aside by society's constant reminder that you're wasting time if you're not doing something. The voices who know better are just not as loud sometimes.
Especially if you live in the US, the concept of working harder and longer meaning more success has long been taught as a truth. And I'm not saying that it's not possible for that to be true; it certainly has led to success for many people. But the other parts that go along with that kind of thinking often get ignored: that working in such a way can end up stifling creativity, leading to burnout, and even hating doing the work you once loved.
So this is where Action Hibernation comes in. In order to understand what I mean by this, I'll explain what it is, and what it isn't:
Action Hibernation is about an intentional release of obligation to "do"
My default operational status is to be doing. I can sit down for about 5 minutes of doing nothing before I start getting that itching feeling that I should be getting back to productive land. But that's because I get that feeling like I should be doing something – accomplishing something, crossing something off a list, getting ahead…something! In order to release this, a permission to allow a lack of action is important.
Action Hibernation is not about taking time off or taking a vacation
I'm not talking about closing up shop and getting away from it all. That's great, but that's also not possible for most of us. During Action Hibernation, you can still fulfill your work and personal obligations, go to necessary appointments, and take care of things like errands or cleaning. What you're not going to do is seek out / add additional work or create new things during that time. It's not a time to reach out and make new connections, or build new curriculum, or learn a new skill. It's not a time to start a project, or even to work on an existing one. Those things get put on hold without having any attachment of guilt associated with temporarily stepping away.
Action Hibernation is a time for reflection
When you're busy doing, your mind doesn't really have time to focus on what you've done and where you've come from. If you want to grow and improve, you need to look at what has gotten you to where you are and consider what has been successful as well as what might be holding you back still. In Action Hibernation, you can gather this information to be used later when you're ready to act again.
Action Hibernation is a time for observation
It's difficult to observe when you're in the midst of your own doing. During Action Hibernation, you can see what is working and not working for others, and it is also a time to observe your own feelings and beliefs. It's a time to acknowledge and release anything you're holding on to that no longer serves you. I found it amazing how much mind clutter there was of which I wasn't even aware…
Action Hibernation is a time for deep thinking
If you've ever been alone without any source of distraction – no phone/computer/digital device, no television or radio, no books, no other people…just you – then you know your mind starts thinking in a different way. Nowadays times like that are rather rare unless you seek them out. Go be alone with yourself and your thoughts. Think about who you are and who you want to be. Think about how you define your creativity and what you want it to stand for. You may have some brilliant ideas come to surface. Write them down if you wish so you don't forget, since you won't be acting on them right away.
Action Hibernation should probably be uncomfortably long
This is different from taking the day off so you can recharge. This is an intentional break in action patterns, and so you'll need some time in order to move into a new pattern. It took me a couple of weeks to get over the feeling of guilt associated with not doing. I kept thinking to myself, I really feel like I should be doing something… feelings of fear of missing out on something, or losing something (money, opportunity, etc.) are common as well. It felt uncomfortable, which is exactly why it was so necessary to step away. If you fear stepping away, then you're probably too attached to the process of doing.
So to recap, Action Hibernation involves replacing time normally spent doing with reflection, observation, and deep thinking. If you want to improve the quality of your life in some way, you'll have a better chance of discovering ways to do that if you will intentionally give yourself the necessary space.
The results of my Action Hibernation? More evolved thinking, a releasing of some old and unknown mind clutter, a deeper connection to myself, and some vivid ideas about the future, including knowing what would be most useful to do next. And now that I'm coming out of my Action Hibernation, I'm excited to get back into doing alongside a new level of awareness. 🙂
Are you ready to build the life of your dreams?
Start here with your FREE 7-Day Creative Career Transformation. Each beautiful day sheet includes an achievable action task, inspirational quote, mind shift, and an opportunity to find gratitude. Make the transition from wishful thinking to making it happen!
As a subscriber, you'll also receive valuable, content-filled emails once a week to inspire you along your path, as well as first access to programs and special deals!
You can unsubscribe anytime. Your information is safe and will never be shared or sold.