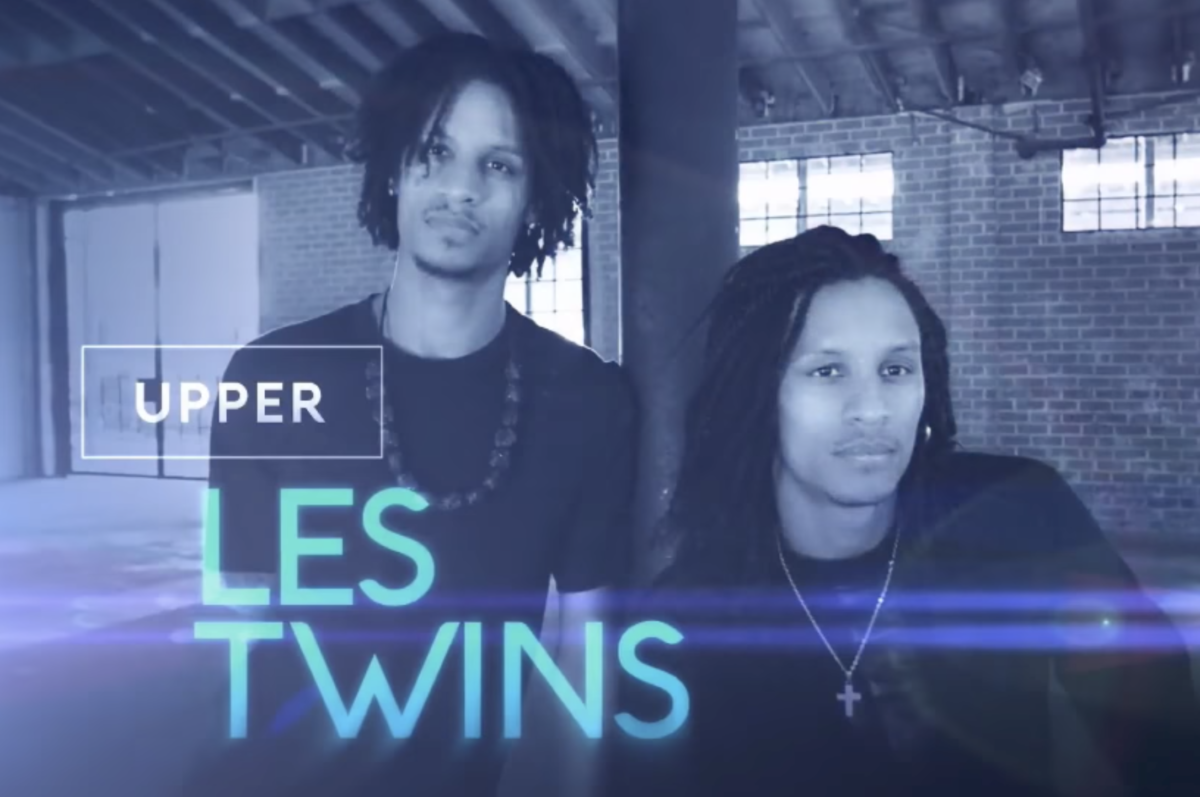 I've always been a fan of talent shows on TV. Now, before you get all upset and tell me that they're "rigged" by the producers, you have to remember that I lived in LA for years – I know.
It's not the outcome I'm concerned with, it's watching the different things that people create. I enjoy observing their talents and how people react to them. It shows me what the general public finds to be exciting when it comes to performing acts. For me, it's combination of research and (sometimes) entertainment.
Several months ago when I saw that NBC was going to produce a show called World of Dance, I was excited to see what it was like. When it started airing almost two months ago, I stayed up later than normal to see it.
It was great – so much talent and such a variety of styles and personalities. But what really caught my eye was the work of Les Twins.
If you're familiar with New Style Hip-Hop dancing at all, you've probably heard of twin brothers Laurent and Larry Bourgeois. I will admit that I've been completely unaware and ignorant of their talent until I saw them on World of Dance. My loss until now.
I was blown away. I've never seen such control and coordination of the human body, much less synchronizing it with another person. There were many groups that were synchronized and very clean, but this was just different somehow. It was also amazing to me that someone could have that much control of a 6'4" tall body at such speed.
I became enthralled with their work. I watched video after video, in awe of how the human body can be controlled. Perhaps it was even more impressive to me since I don't possess these skills at. all.
Watching Les Twins made me think about my lack of control of body movement. I became more aware of what my body did when it moved and how it did that. If you've ever taken Alexander Technique lessons, you are familiar with that awareness – and how easy it is to forget if you don't stay mindful.
So I became a fan overnight. I watched each week as Les Twins remained at the top of their division.
The divisional finals aired this week, which pitted Les Twins against Keone and Mari, a husband-wife duo of exceptional talent. I was excited to see the performances.
Three days before the competition, however, Laurent was injured during an extra-curricular dance session surrounded by the cast and judges of the show. He tore ligaments in his foot and couldn't walk on it.
When asked by producers in an interview if they would see him in the worlds finals, he replied, "Everything is on ideas and creation that me and my brother put together."
And here's why, in my opinion, Les Twins won the Upper Division Finals:
Keone and Mari produced a beautifully crafted performance that told the story of their engagement using the song they chose for their first dance at their wedding. It was executed with precision, the story was clear, and it was romantic.
It appears that their routine had been planned for quite some time. In a producer interview, Mari stated, "We've been saving this piece for them," meaning in competition against Les Twins. This was Keone and Mari's ace in the hole, created some time ago and intended to be used if they got to this point in the competition.
Laurent and Larry, however, had to come up with an entirely new concept. In two days. Laurent couldn't walk, and so they developed a story of a business man and a homeless person in a wheelchair.
Just before they began, Laurent yelled to the judges, "No mercy." He didn't want to be judged more easily because of their circumstances.
It was as clean and connected as their other performances.
After the performance, when judge Derek Hough asked the twins how they were feeling going up against Keone and Mari, Laurent replied,
"I would never just give up. Where I come from, I was poor in the street, and I made it here, and I'm not gonna give up, because of this (pointing to his injury)."
Yes, Keone and Mari gave a stellar performance. Judge Ne-Yo even gave them a perfect score.
But the innovation and ability to create on such short notice, combined with an attitude and incredible perseverance is not something that could be paralleled by a well-executed performance alone.
Overcoming adversity and fighting in the face of loss creates an emotional reaction in those who observe it that cannot be denied. The triumph of the underdog is something that society has always championed. If someone at a disadvantage can execute something at an incredibly high level despite that disadvantage, most people cannot help but to be attracted to that.
The reaction to Les Twins' win has been mixed. And that's fine – everyone is entitled to their opinion about which dance was better.
But the bottom line is this: people buy emotions and connections, not perfection.
So as you think about your own issues as a creative in a world filled with obstacles, ask yourself this: what are you really trying to accomplish? Are you truly seeking a connection with your audience, or are you spending all your energy trying to be "good"?
It must be both. And as Les Twins showed us this week, even when you're at a disadvantage, if you can make that connection with others, they can't help but feel that. You're going to be noticed.
Working hard at your craft to create quality, precision, and consistency is important, but it's not the whole story. You must be willing to go past that, and it turns out the deeper aspects of communicating and connecting have been shown to produce a greater reaction in people than anything else.
You can watch both performances and the story here, courtesy of OFrazK Productions.
Are you ready to build the life of your dreams?
Start here with your FREE 7-Day Creative Career Transformation. Each beautiful day sheet includes an achievable action task, inspirational quote, mind shift, and an opportunity to find gratitude. Make the transition from wishful thinking to making it happen!
As a subscriber, you'll also receive valuable, content-filled emails once a week to inspire you along your path, as well as first access to programs and special deals!
You can unsubscribe anytime. Your information is safe and will never be shared or sold.